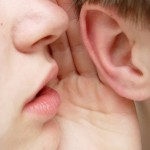 So, you heard of the law of attraction, you were skeptical but interested so you researched a little more and perhaps you made some "wish lists", a vision board, or developed another plan of sorts of what you wanted to attract… Then a few weeks later and nothing really happened right?
This is the typical "law of attraction cycle" of people go through, and it is no different to any other product – 95% of the people who attend a motivation self development seminar will feel all fired up for a few days but fall back into old ways, over 95% of people who buy any personal development book will never finish it, and an estimated only 2% will ever take any physical action from it.
It is not that these methods (or the law of attraction) don't work, it is that people give up, or don't put in enough effort to really see the results, and so they lose interest and look for something else "that actually works". Any method of personal development will help you if you stick to it, and you won't like to hear it but the secret to the law of attraction really is Consistency.
You see when these people are giving up it might be that changes are just under the surface for them – just about to sprout into reality. But they stop the positive thinking, the gratitude for what they have, and the focus on bringing more into their lives in such a defined way and whatever was building "under the surface" slowly melts away and they never even realize.
It's all well saying the key to the law of attraction is just Consistency – staying committed and keeping a focus without giving up – always working towards your attraction goals no matter what. However there are ways in which you can enhance your efforts, and we will get into this a little more in our next post: The Subconscious Mind: The key to the law of attraction.
This article was brought to you by Real Subliminal – view our law of attraction CD to gain the advantage in your law of attraction quest today!