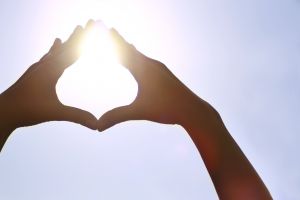 This post marks the end of a short spell about visualization – these visualization and mental imaging techniques have been used by some of the most successful people in the world – read the following quotes from some of these people and put the power of visualization to use in your own life!
"Visualization is daydreaming with a purpose."
– Bo Bennett
"Ordinary people believe only in the possible. Extraordinary people visualize not what is possible or probable, but rather what is impossible. And by visualizing the impossible, they begin to see it as possible." – Cherie Carter-Scott
"See things as you would have them be instead of as they are." – Robert Collier
"I am thought. I can see what the eyes cannot see. I can hear what the ears cannot hear. I can feel what the heart cannot feel." – Peter Nivio Zarlenga
"Visualization and belief in a pattern of reality activates the creative power of realization." – A. L. Linall, Jr.
"Surely there is grandeur in knowing that in the realm of thought, at least, you are without a chain; that you have the right to explore all heights and depth; that there are no walls nor fences, nor prohibited places, nor sacred corners in all the vast expanse of thought." – Robert Green Ingersoll
"Nimble thought can jump both sea and land."
– William Shakespeare
"Imagination gives you the picture. Vision gives you the impulse to make the picture your own."
– Robert Collier
"You must see your goals clearly and specifically before you can set out for them. Hold them in your mind until they become second nature."
– Les Brown
"I visualize things in my mind before I have to do them. It's like having a mental workshop."
– Jack Youngblood
"Try out your ideas by visualizing them in action."
– David Seabury
"My method is different. I do not rush into actual work. When I get a new idea, I start at once building it up in my imagination, and make improvements and operate the device in my mind. When I have gone so far as to embody everything in my invention, every possible improvement I can think of, and when I see no fault anywhere, I put into concrete form the final product of my brain."
– Nikola Tesla
"We lift ourselves by our thought. We climb upon our vision of ourselves. If you want to enlarge your life, you must first enlarge your thought of it and of yourself. Hold the ideal of yourself as you long to be, always everywhere."
– Orison Swett Marden
"It is only with the heart that one can see rightly, what is essential is invisible to the eye."
– Antoine Saint-Exupéry
"The real trick is to make the moves in your head first, as a way of testing them out."
– Juliene Berk
"See yourself confronting your fears in your mind's eye and handling those fears like a champ."
– Les Brown
"The whole idea is to enable you to see mentally the picture at all hours of the day."
– Claude M. Bristol
"Ideas cross mountains, borders, and seas. They go anywhere a man can go."
– The Houston Times
"I would give all the wealth of the world, and all the deeds of all the heroes, for one true vision."
– Henry David Thoreau
"Everyone takes the limits of his own vision for the limits of the world."
– Arthur Schopenhauer
This article has been brought to you by Real Subliminal – the #1 online source of subliminal messaging CDs – try our free subliminal album here.