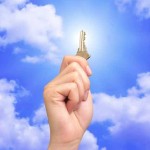 One of our most popular albums is our law of attraction subliminal CD. it is also an album we get a lot of questions about – people have seen the secret, and there is a craze of people at the minute who are just discovering the law of attraction for the first time and want to make it work for them.
Often when people first discover the law of attraction they are amazed at the theory and want to try it for themselves. They have a mixture of emotions.. often they want to believe in it, and will try the principles for themselves, but to "normal" people who have never heard of this sort of thing before the principles can seem a little "new age". They have never done anything like this before, and although they start with enthusiasm and positivitiy this soon wanes when after a few days or a couple of weeks they have not seen the physical results they want.
This is a real shame as often times there are changes going on, at a deeper level. And these changes are just about to build and spill over into physical reality for them, but their negativity creeps back in, and their lack of belief increases.
This lack of belief is a biggest killer of the law of attraction. Law of attraction takes practice, and patience, but without belief it simply won't work. It can be a little catch 22 once you get into this situation – you lose belief, so you no longer have the patience to keep practicing.
Alternative often just little changes can help people to believe, which in turn lead to further practice, more patience, and more belief.
So what does this have to do with subliminal messaging?
A LOT!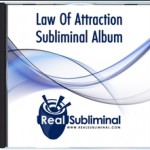 Our law of attraction CD firstly aims to make you aware of the law of attraction, and to keep it in your mind. But even more importantly is that this negativity often appears slowly, and ALWAYS exists on a subconscious level first. our CD will help to eliminate these subconscious negative thoughts so that they don't turn into real belief killing conscious negative thoughts – you will be able to keep working with the law of attraction and experience the "spill over" of manifestation into your real life – a point which many people fall just short of.
This CD is ideal for beginners, but even once you already have a rock solid belief in the law of attraction it will continue to boost your attraction efforts – it will align your subconscious mind with your conscious goals and make you much more likely to get what you want.