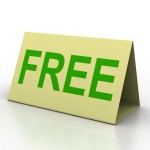 For a little while now we have been giving away a free subliminal mp3 album for relaxation. We have done this for a few reasons, but mainly to give people the chance of trying subliminal messaging from a quality source, completely RISK FREE.
And by quality source we mean professionally produced, and recorded, and real effort put into making the scripts / affirmations.. We started our business to counter the "bedroom subliminal manufacturers" and make a higher quality product.
Also along with the free mp3s you will receive a mini course in subliminal messaging from us – we wanted to include this as there are a lot of misconceptions and can be a lot of skepticism about subliminal messages – we wanted to remove this veil of mystery and give people the facts.
All you have to do to get the album is signup on the right of this blog or visit this page: free subliminal mp3 to read more.